Woodcroft, North-West Sydney, Aerial Photography - stock photo
A new housing development. In Australia, the block size as become smaller as houses get larger. This aerial photograph is from a series about Sydney's urban sprawl. The series features the creation of new suburbs, plus infrastructure like roads, parks and power lines. Urban sprawl in Sydney is a contentious issue with opinions divided on the need for the city to expand to house more people, compared to problems of spreading infrastructure and transport too thinly over an increasing area. Housing affordability in Sydney has also become a critical issue with people being unable to afford housing even on the edges of the city.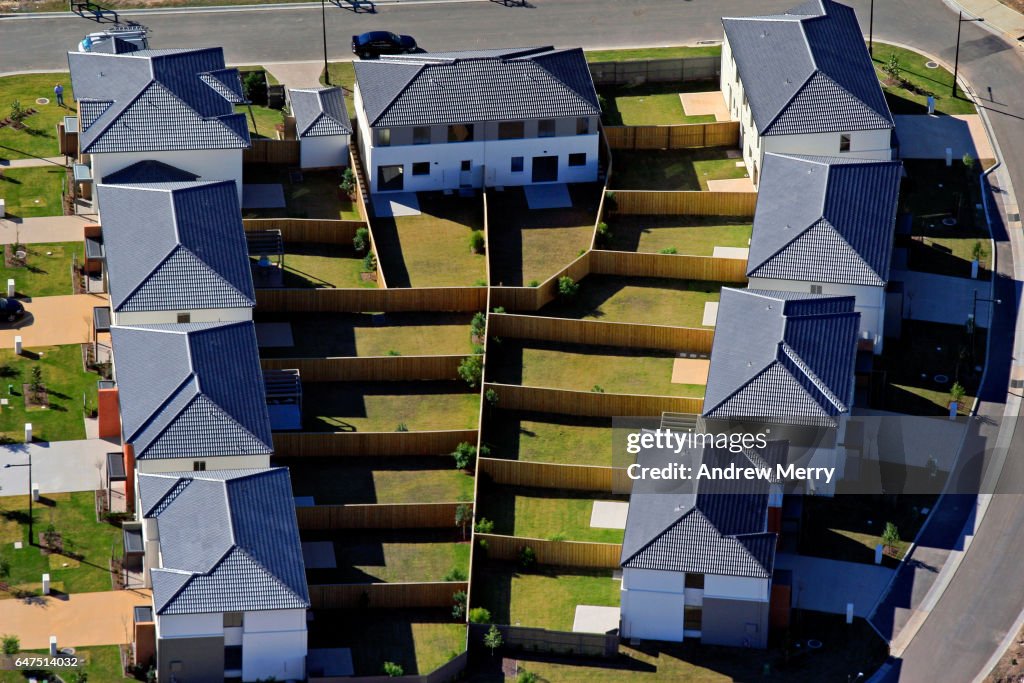 Get this image in a variety of framing options at Photos.com.
All Royalty-Free licenses include global use rights, comprehensive protection, simple pricing with volume discounts available
DETAILS
Location:
Sydney, NSW, Australia
Release info:
No release required