FIAT Tagliero gas station - as if in flight - UNESCO world heritage site, Asmara, Eritrea - stock photo
Asmara, Eritrea: the iconic art deco Fiat Tagliero Building - a futurist, aviation inspired service station completed in 1938 and designed by the Piedmontese civil engineer Giuseppe Pettazzi - a central fuselage with glass cockpit (the office and the shop) a cantilevered, reinforced concrete wings, each 15m long - a symbol of technological avant-garde - intersection of Sematat Avenue and Mereb Street - Asmara: a modernist city of Africa, Unesco World Heritage Site.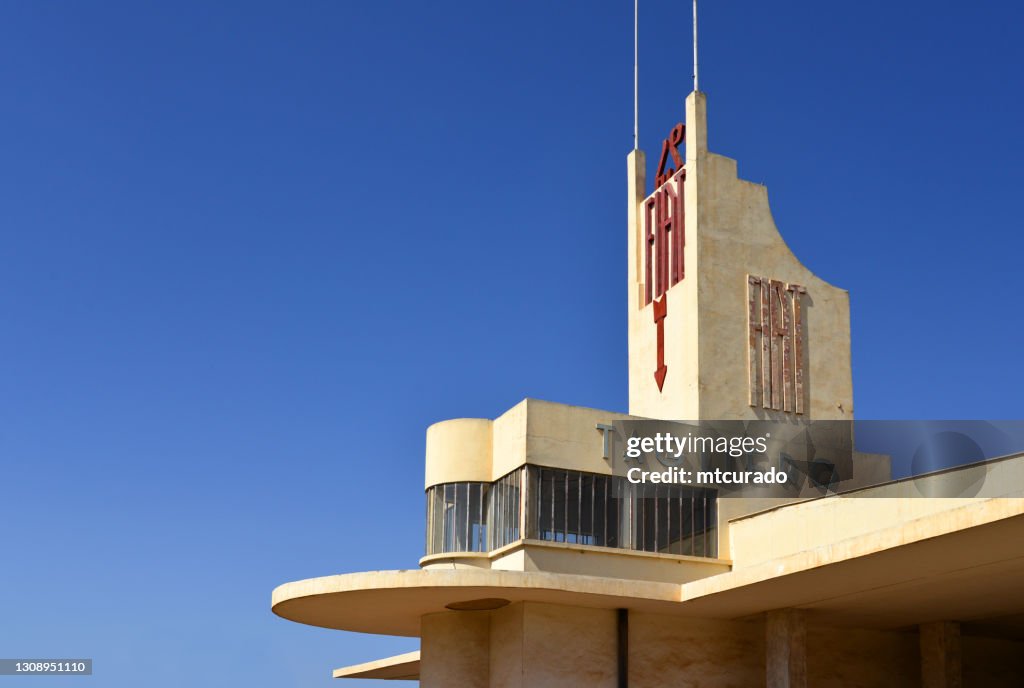 Get this image in a variety of framing options at Photos.com.
All Royalty-Free licenses include global use rights, comprehensive protection, simple pricing with volume discounts available
Not sure if you can use this image for commercial purposes? Find out
DETAILS
Collection:
iStock Unreleased
Release info:
Releases not available for featured content. To use for commercial purposes, contact us.