Soldiers marching on a military parade carrying flags in downpour. - stock photo
Belgrade, Serbia - October 16, 2014: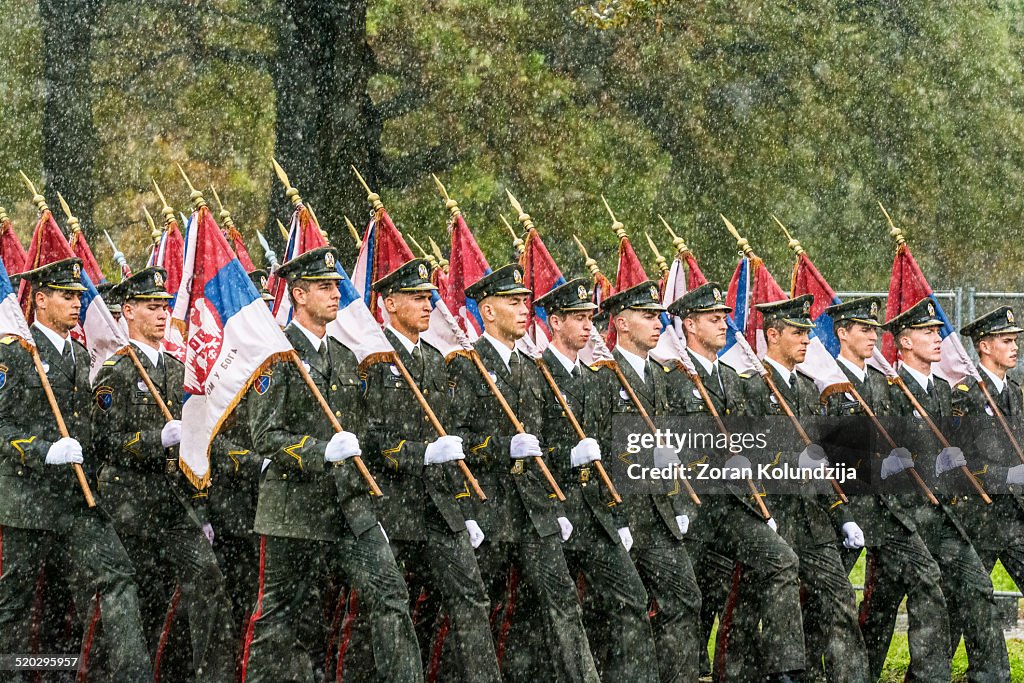 Get this image in a variety of framing options at Photos.com.
Not sure if you can use this image for commercial purposes? Find out
DETAILS
Collection:
iStock Unreleased
Release info:
Releases not available for featured content. To use for commercial purposes, contact us.