Sande, a women's initiation society event in rural village in Cape Mount County, Liberia, West Africa. - stock photo
Sandes are a part of Liberia's cultural heritage, is a secret society. As part of being a member, women take a vow of secrecy after weeks or even years of training in the forest, promising not to tell uninitiated girls or men what happens to them. The Sande provides unity of womanhood that sustains her in many ways throughout her life. The goals of this secret society are to teach young women the responsibilities of adulthood. The girls are taught to be hard working and modest in their behavior, especially towards their elders. At the conclusion of their initiation the girls are ritually "washed" and returned to the community. Liberia, West Africa.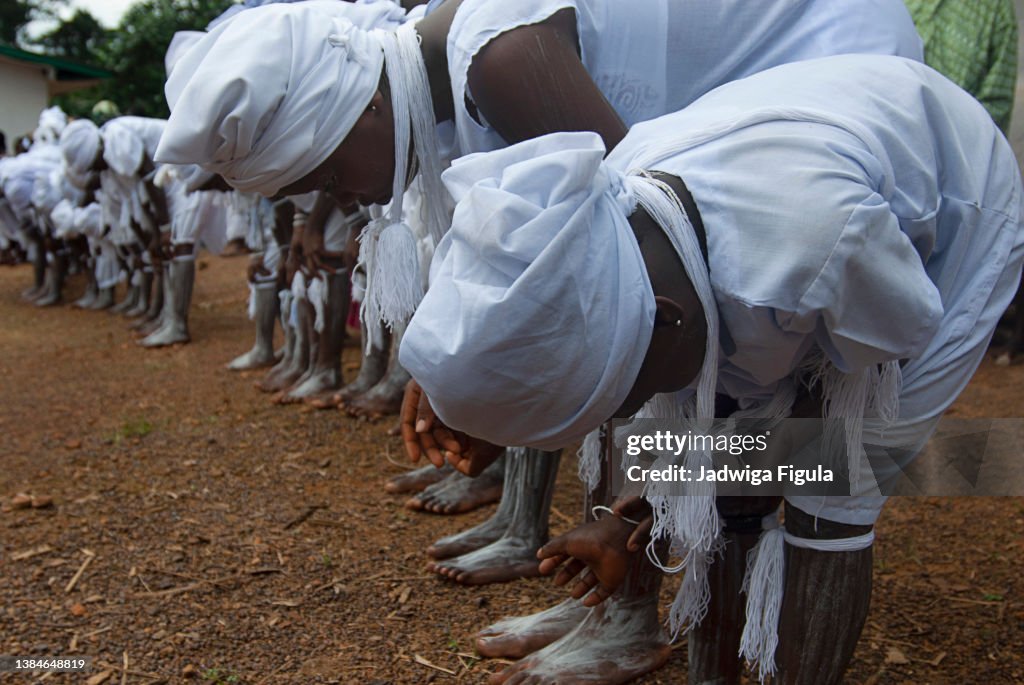 All Royalty-Free licenses include global use rights, comprehensive protection, simple pricing with volume discounts available
Not sure if you can use this image for commercial purposes? Find out
DETAILS
Collection:
Moment Unreleased
Release info:
Releases not available for featured content. To use for commercial purposes, contact us.