Roman Amphitheater of Plovdiv - stock photo
The ancient theatre of Philippopolis is a historical building in the city center of Plovdiv (ancient Philippopolis), Bulgaria, Eastern Europe. Theatre dates back to the time of Emperor Trajan (reigned 98 - 117 AD).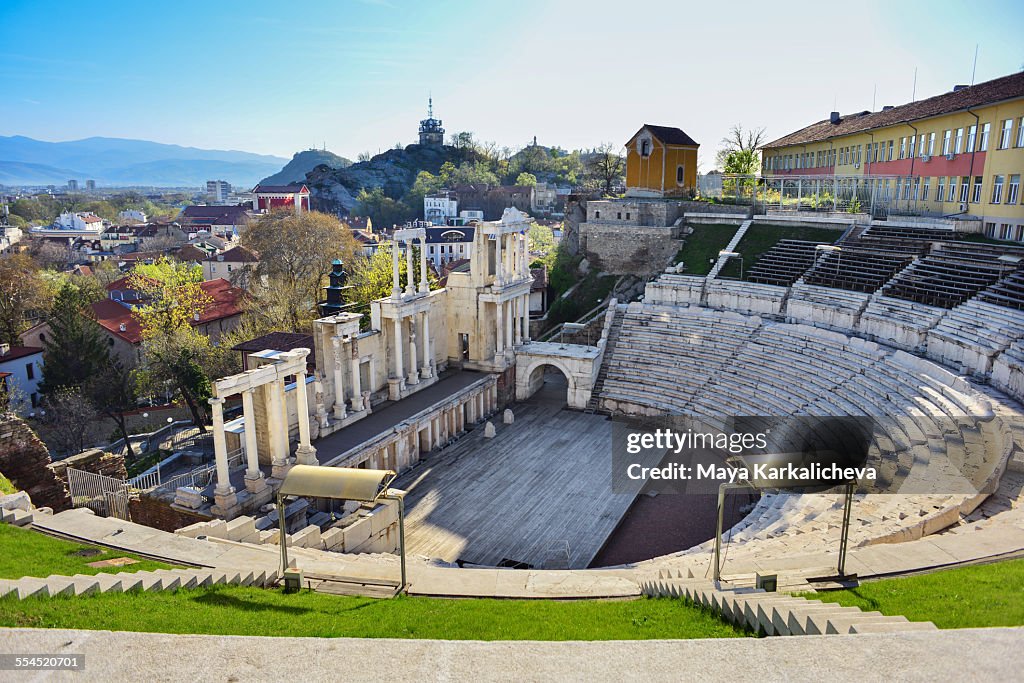 Get this image in a variety of framing options at Photos.com.
All Royalty-Free licenses include global use rights, comprehensive protection, simple pricing with volume discounts available
DETAILS
Location:
Plovdiv, Plovdiv, Bulgaria
Release info:
No release required