Main square (Plaza Mayor) of Medieval village of Pedraza ,Segovia, Spain - stock photo
Pedraza ,Segovia, Spain, December 05, 2011: In the image we can appreciate the east side of the Plaza Mayor of Pedraza in which the houses of the nobles preceded by arcades stand out. From ancient times these noble families used this place to celebrate bullfights. Today many of these houses are occupied by cafes, shops and restaurants.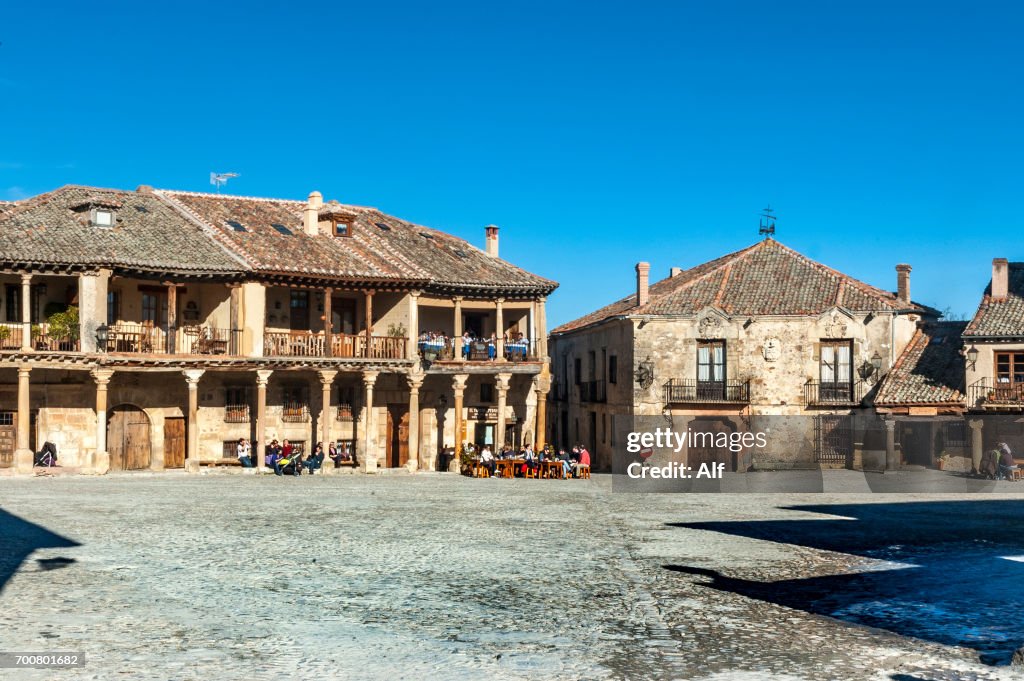 Get this image in a variety of framing options at Photos.com.
All Royalty-Free licenses include global use rights, comprehensive protection, simple pricing with volume discounts available
Not sure if you can use this image for commercial purposes? Find out
DETAILS
Collection:
Moment Unreleased
Location:
Pedraza, Segovia, Spain
Release info:
Releases not available for featured content. To use for commercial purposes, contact us.