Loving image of a couple in a bathroom. The woman lies in a bathtub and places her head gently on her partners shoulder as he kisses her forehead. - stock photo
Serene image of a woman bathing in a roll top bathtub. She closes her eyes and places her head on her partners shoulder. He kneels down beside her in the bath and gently kisses her forehead. The scene is loving, depicting feelings of support, and relaxation, and romance.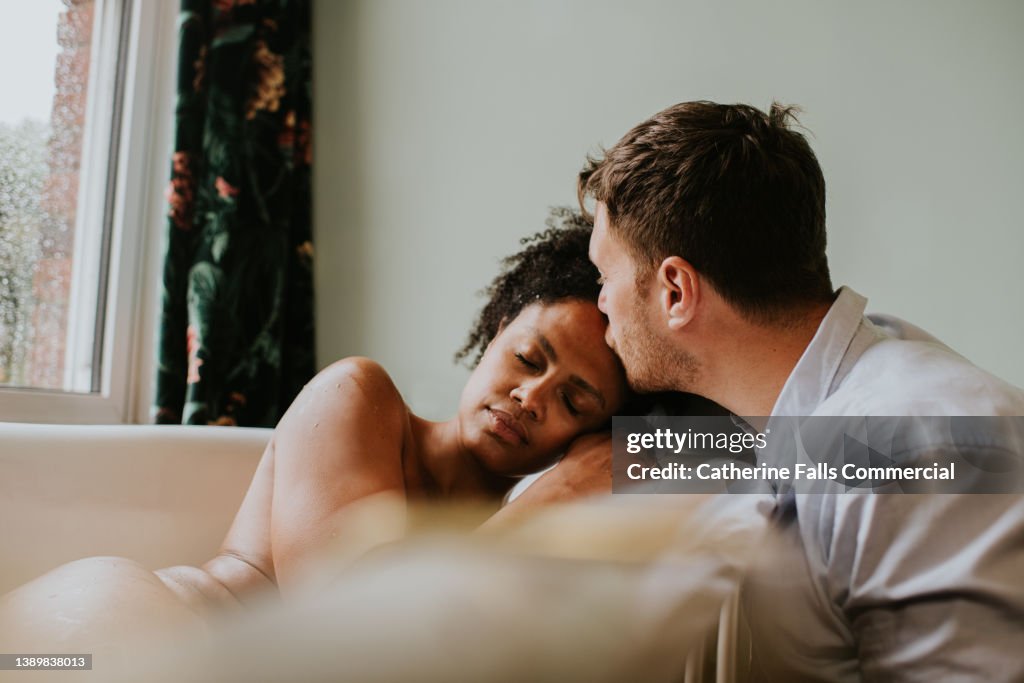 Get this image in a variety of framing options at Photos.com.
All Royalty-Free licenses include global use rights, comprehensive protection, simple pricing with volume discounts available
DETAILS
Release info:
Model released