Imagine Peace tower, Videy Island, Iceland - stock photo
Imagine Peace tower- memorial to John Lennon from Yoko Ono. Tower of light- projected from a white stone well. It has the words "Imagine Peace" carved into the stone in 24 languages. Lit every year from 9 October, Lennon's birthday, through 8 December, the date he was shot. Location: Near Reykjavik, Iceland.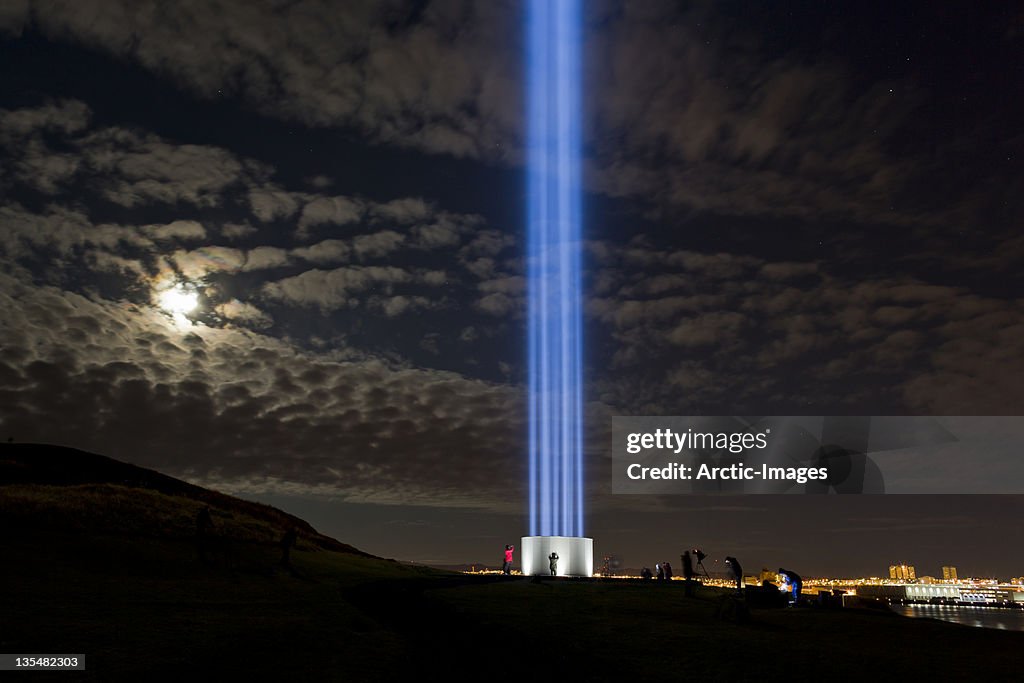 Get this image in a variety of framing options at Photos.com.
Not sure if you can use this image for commercial purposes? Find out
DETAILS
Collection:
The Image Bank Unreleased
Release info:
Releases not available for featured content. To use for commercial purposes, contact us.