Exam Time - stock photo
A multi-ethnic group of elementary school students are indoors in a school. They are in the classroom. They are wearing casual clothing. They are taking a standardized test. An Asian girl is concentrating hard. She is using a pencil to write.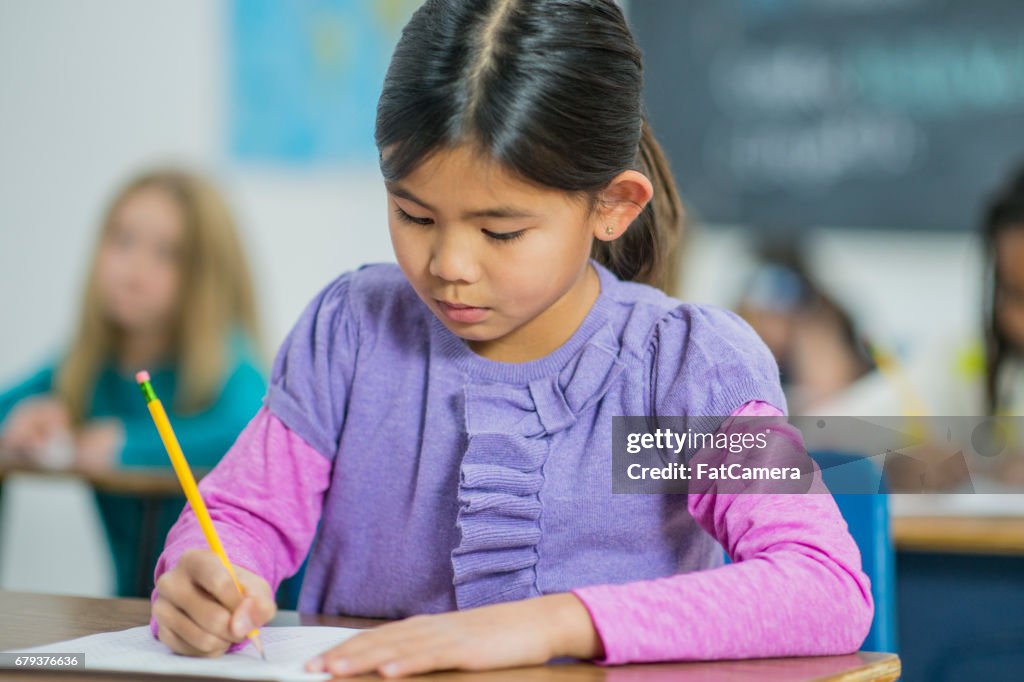 Get this image in a variety of framing options at Photos.com.
All Royalty-Free licenses include global use rights, comprehensive protection, simple pricing with volume discounts available
DETAILS
Release info:
Model released