Dresdener Zwinger Inner Courtyard - stock photo
Germany, Saxony, Dresdener Zwinger, fountain at the Zwingerhof, the Inner Courtyard with view of the Royal Cabinet of Mathematical and Physical Instruments the Wall Pavillion and the French Pavillion.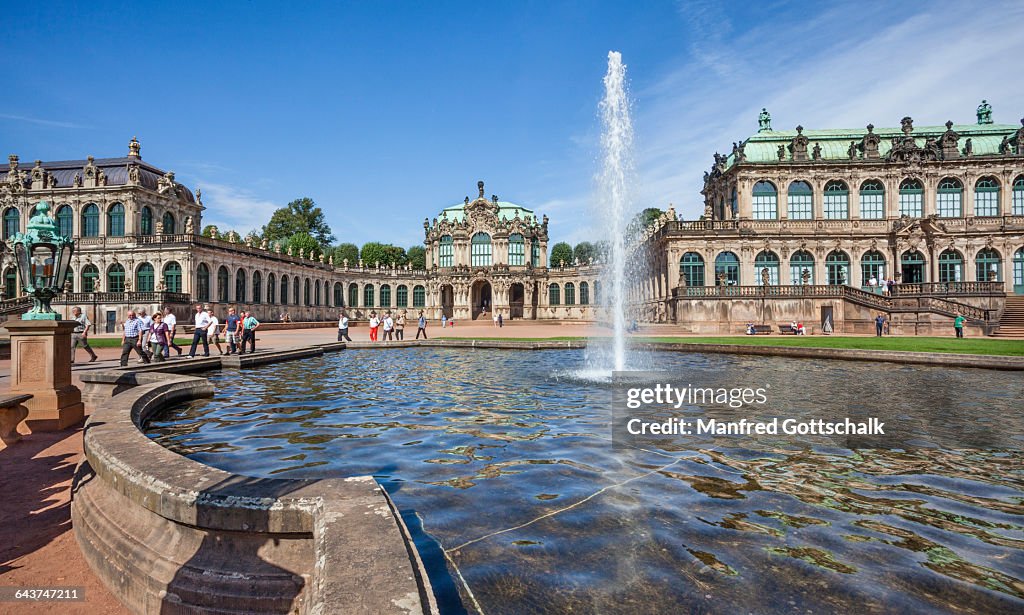 All Royalty-Free licenses include global use rights, comprehensive protection, simple pricing with volume discounts available
Not sure if you can use this image for commercial purposes? Find out
DETAILS
Collection:
The Image Bank Unreleased
Location:
Dresden, Saxony, Germany
Release info:
Releases not available for featured content. To use for commercial purposes, contact us.