Construction site of the new IOC headquarters (Olympic House) at Lausanne, Switzerland - stock photo
Lausanne, Switzerland - April 2, 2016: The entrance to the former IOC (International Olympic Committee) headquarters at the Olympic House in Lausanne-Vidy (built 1986) is barely visible due to construction works for the new IOC headquarters. When finished, the new IOC building is about to offer office space for 600 administration and staff members. Visible in the back is the 18th century Chateau de Vidy, the historic IOC headquarters.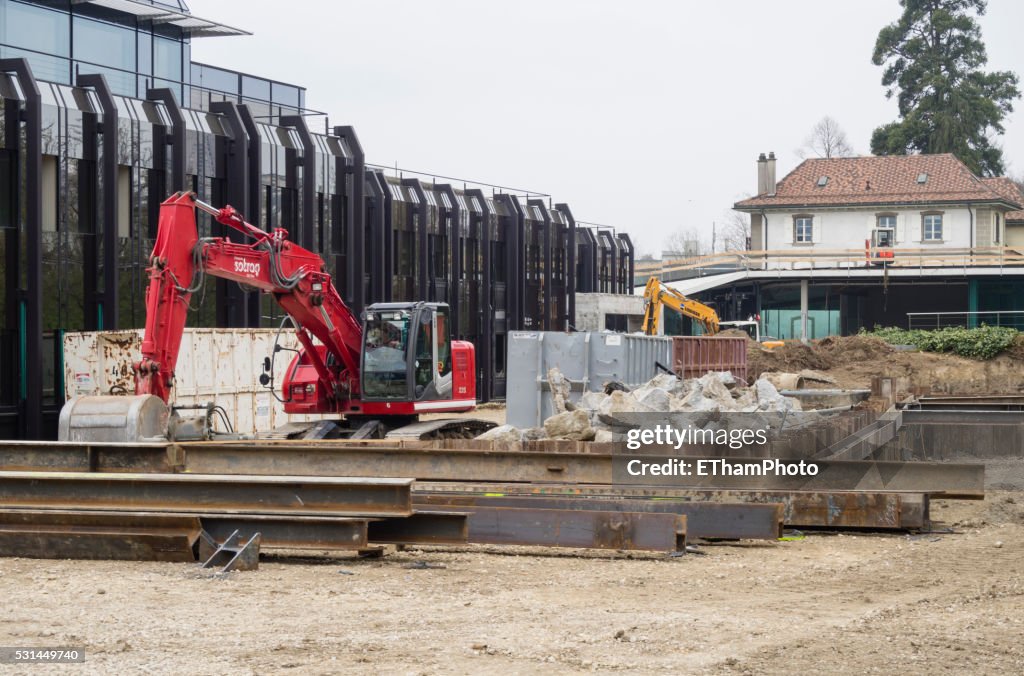 Not sure if you can use this image for commercial purposes? Find out
DETAILS
Collection:
The Image Bank Unreleased
Location:
Lausanne, Vaud, Switzerland
Release info:
Releases not available for featured content. To use for commercial purposes, contact us.