Cape Cobra. - stock photo
Cape Cobra. (Naja nivea). This hood-spreading cobra prefers hot arid areas. Wide range of colour variations are found that are bonded to a locality. They are active during the day and night. Diet consists of amphibians, lizards, small mammals and snakes. Venom is neurotoxic. Distribution: Western Cape, Northern Cape, Northwest provinces and southern Botswana and Namibia. Studio shot against a white background.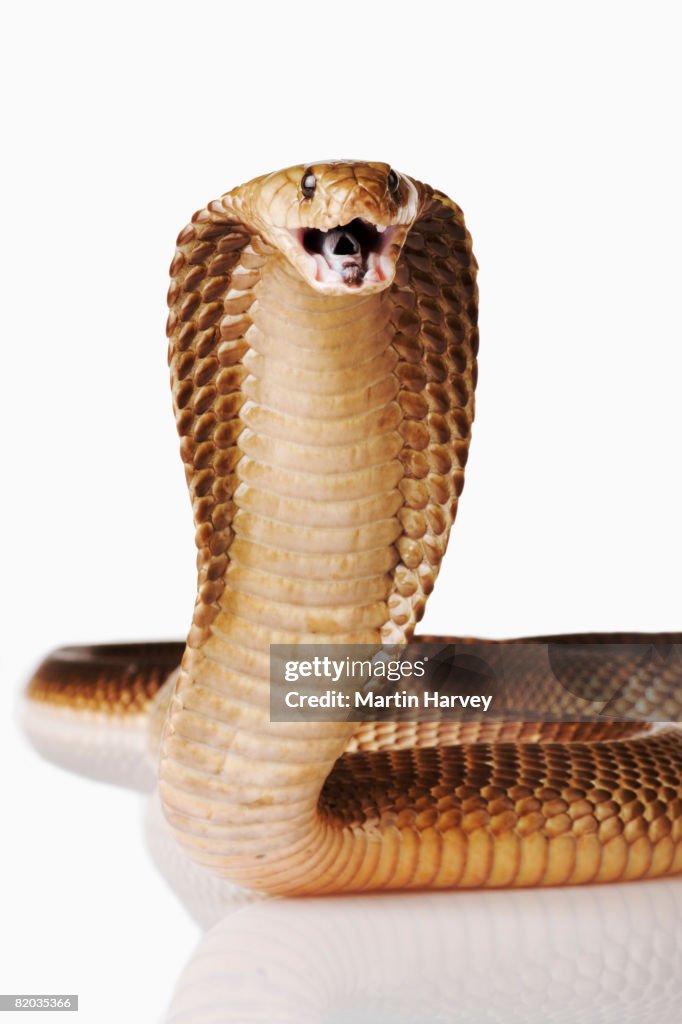 Get this image in a variety of framing options at Photos.com.
All Royalty-Free licenses include global use rights, comprehensive protection, simple pricing with volume discounts available
DETAILS
Collection:
Photographer's Choice RF
Location:
Pretoria, Gauteng, South Africa
Release info:
No release required