Businessman using modern technology - stock photo
Young businessman is on the phone while drinking coffee. He is wearing white shirt, khaki pants and folded blue jacket. He is wearing beard and slicked hair. He has his bag over his shoulder. The photography taken with shallow depth of field.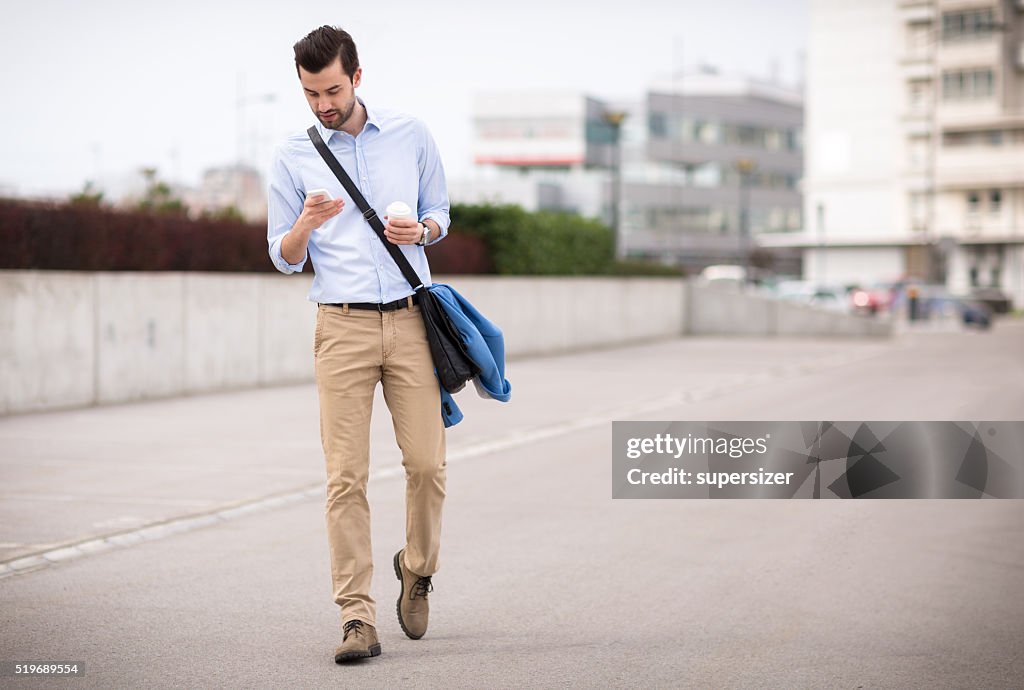 Get this image in a variety of framing options at Photos.com.
All Royalty-Free licenses include global use rights, comprehensive protection, simple pricing with volume discounts available
DETAILS
Release info:
Model and property released