Air New Zealand airplane boeing 777 in All Blacks livery landing at Tan Son Nhat International Airport at night in Ho Chi Minh City, Vietnam. - stock photo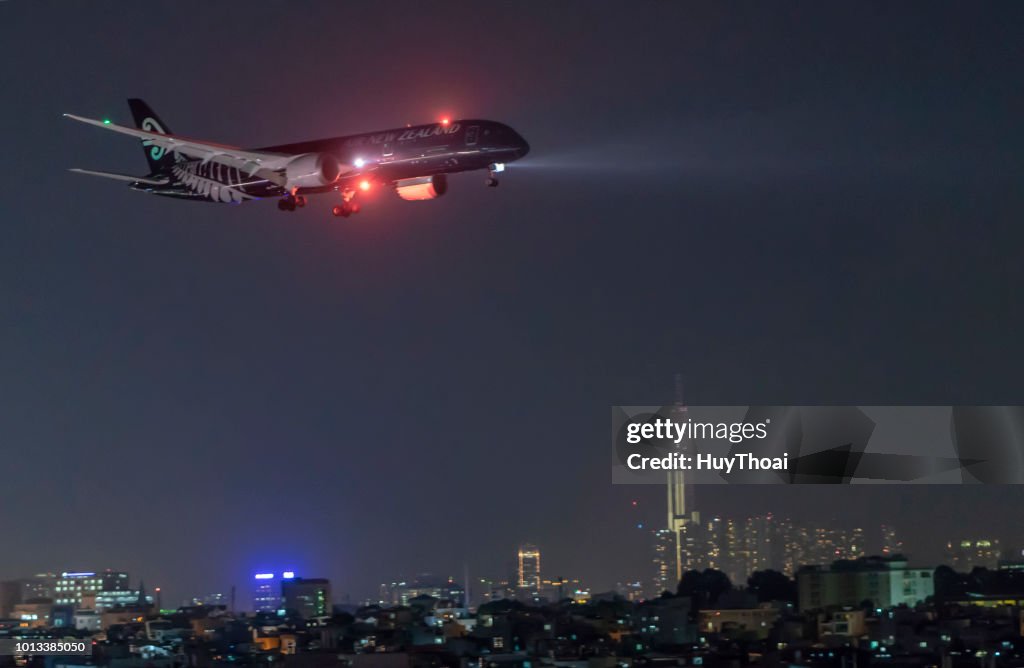 Sorry, we are not able to license media #1013385050 due to country, company and/or publication restrictions.
Not sure if you can use this image for commercial purposes? Find out
DETAILS
Collection:
iStock Editorial
Release info:
Releases not available for featured content. To use for commercial purposes, contact us.