Visitors walk past China's second nuclea...
Beijing, CHINA: Visitors walk past China's second nuclear missile on display as they visit the Military Museum in Beijing, 23 July 2007. The US military 22 July said its troops had found Chinese-made missiles which they believe were smuggled into Iraq by groups in Iran in order to arm groups fighting US-led forces. AFP PHOTO/TEH ENG KOON (Photo credit should read TEH ENG KOON/AFP via Getty Images)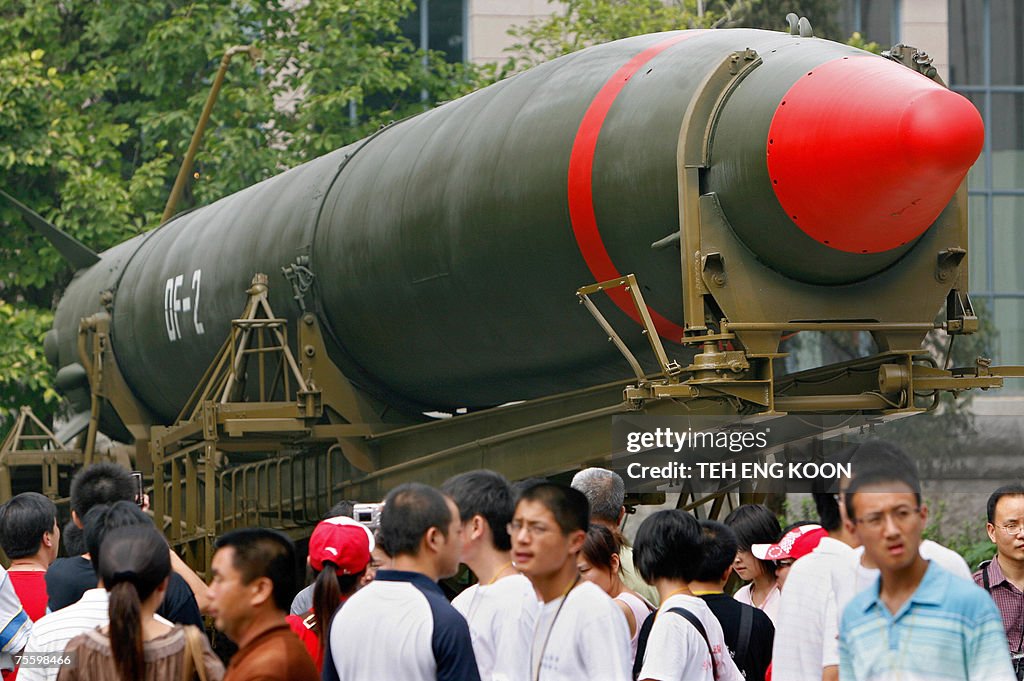 DETAILS
Restrictions:
Contact your local office for all commercial or promotional uses. Full editorial rights UK, US, Ireland, Italy, Spain, Canada (not Quebec). Restricted editorial rights elsewhere, please call local office.
Date created:
July 23, 2007