Energie Cottbus v Bayern Munich - Bundesliga
COTTBUS, GERMANY - MARCH 15: Ottmar Hitzfeld (R) and Michael Henke (L) of Munich react during the Bundesliga match between FC Energie Cottbus and FC Bayern Munich at the Stadion der Freundschaft on March 15, 2008 in Cottbus, Germany. (Photo by Matthias Kern/Bongarts/Getty Images)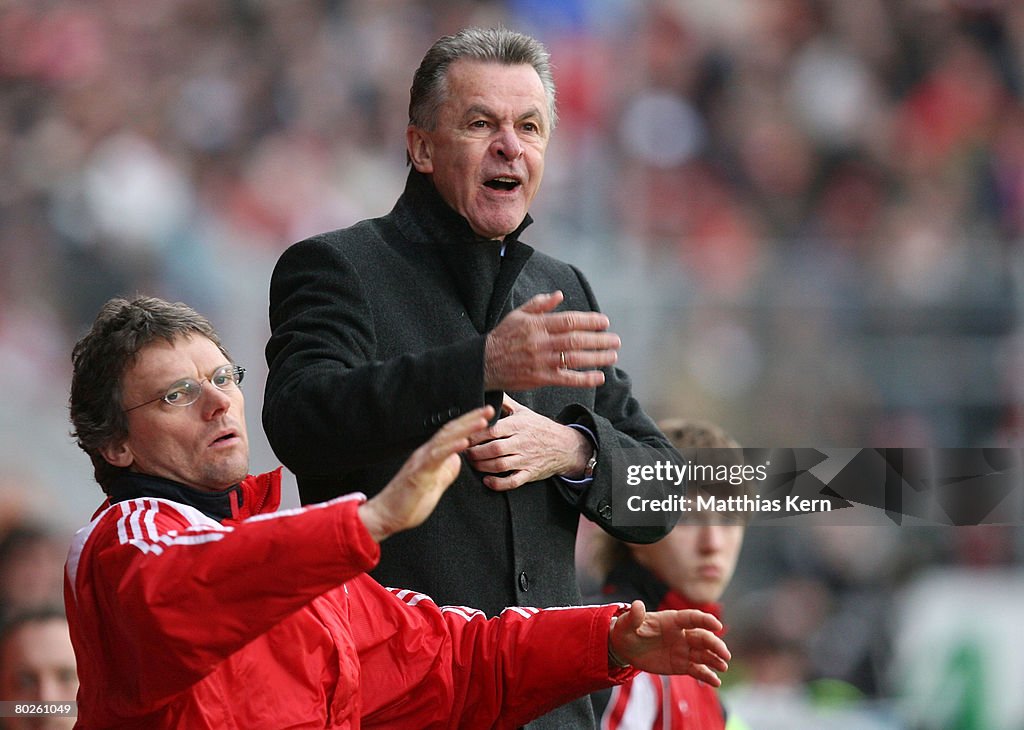 How can I use this image?
DETAILS
Restrictions:
Strictly Editorial Use Only.
German Football League rules limit publication of images on the internet to six a match and prohibit use in MMS services via handheld devices until two hours after a match. Wichtige Beschraenkung. Kontaktieren Sie Ihr Verkaufsbuero bei eventuellen Fragen.
Date created:
March 15, 2008