Japan's Nuclear Risk Revives Iodide Supply Debate In U.S.
Miracle 2 of Utah's potassium iodate is arranged for a photograph in Mapleton, Utah, U.S., on Wednesday, March 16, 2011. U.S. lawmakers want federal authorities to expand the availability of potassium iodide to protect people who live near nuclear power plants from the cancer-causing effects of radiation. Taking Potassium Iodide or Potassium Iodate pills can protect against radioactive poisoning by "filling" the thyroid with this harmless substance for a period of time. Photographer: George Frey/Bloomberg via Getty Images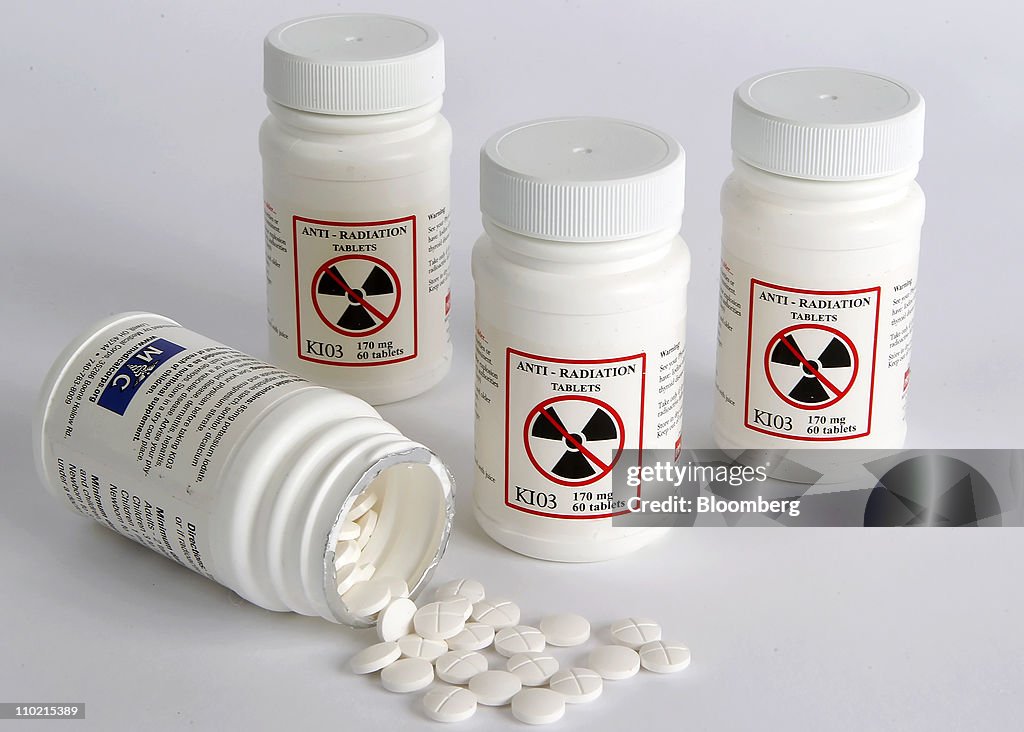 How can I use this image?
DETAILS
Restrictions:
Contact your local office for all commercial or promotional uses.
For editorial use only. Additional clearance required for commercial or promotional use, contact your local office for assistance. Any commercial or promotional use of Bloomberg content requires Bloomberg's prior written consent.
Date created:
March 16, 2011