French group Les Fatals Picards sing "L'...
Helsinki, FINLAND: French group Les Fatals Picards sing "L'amour A La Francaise" during the final of the Eurovision Song Contest 2007 final in Helsinki, Finland, 12 May 2007. Serbia, Ukraine and Belarus top bookies' list of favourites for tonight's contest as acts from 24 countries strut their stuff tonight at the Hartwall Areena in front of 12,000 spectators and up to 100 million television viewers across Europe, vying for their votes in the kitsch glamour contest created in 1956. Swedish superstars ABBA made their international breakthrough after winning in 1974 with the hit Waterloo, Italian Toto Cutugno won in 1990, and pop diva Celine Dion won in 1988. AFP PHOTO - SVEN NACKSTRAND (Photo credit should read SVEN NACKSTRAND/AFP via Getty Images)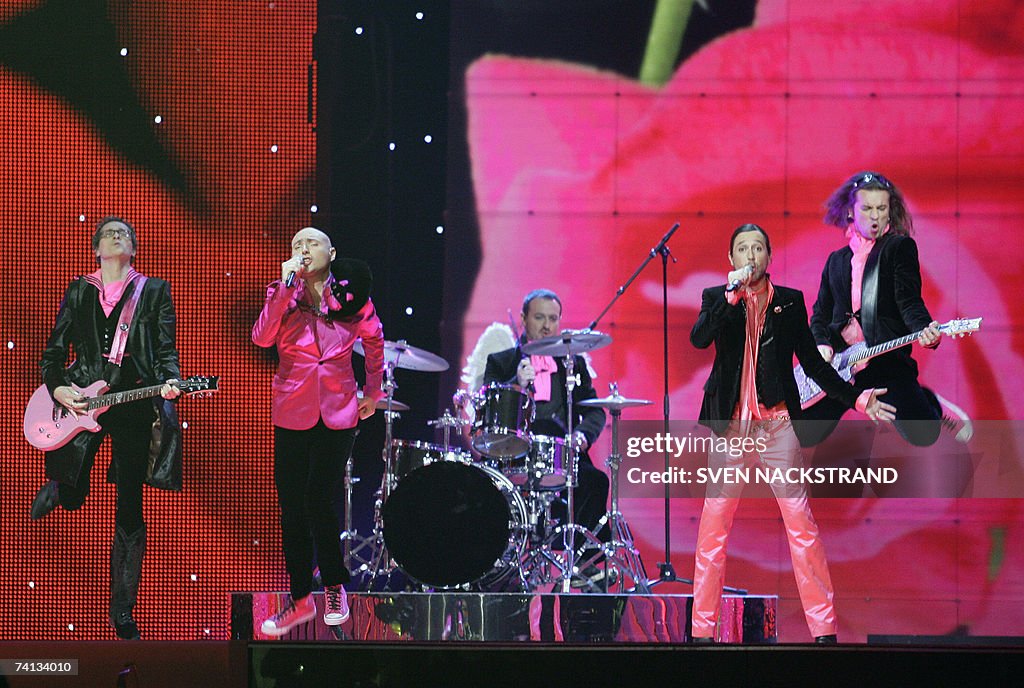 DETAILS
Restrictions:
Contact your local office for all commercial or promotional uses. Full editorial rights UK, US, Ireland, Italy, Spain, Canada (not Quebec). Restricted editorial rights elsewhere, please call local office.
Date created:
May 12, 2007