Australia cricket captain Ricky Ponting...
Bridgetown, BARBADOS: Australia cricket captain Ricky Ponting (L) and Man of the Match Adam Gilchrist (R) hold up the trophy as they celebrate their victory over Sri Lanka at the end of the ICC Cricket World Cup 2007 final match at the Kensington Oval in Bridgetown, 28 April 2007. Australian Adam Gilchrist lived up to his billing as the most dangerous batsman in the one-day game with a record 149 as Australia won an unprecendented third straight World Cup final in a match which ended in complete farce. AFP PHOTO/Jewel SAMAD (Photo credit should read JEWEL SAMAD/AFP via Getty Images)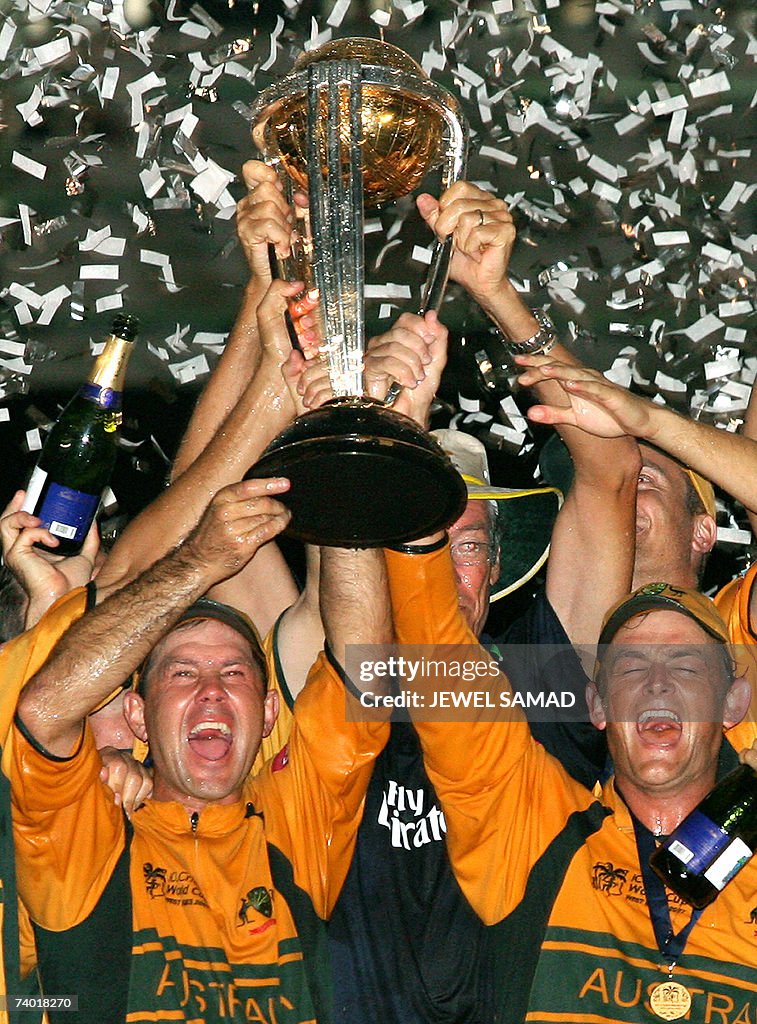 How can I use this image?
DETAILS
Restrictions:
Other than commercial and promotional uses, full rights UK, US, Ireland, Italy, Spain, Canada (not Quebec) and restricted rights elsewhere.  Please call for uses involving restricted rights, commercial or promotional.
Date created:
April 28, 2007