Akhenaten (Amenhotep IV) heretic Egyptian pharaoh.
Akhenaten (Amenhotep IV) heretic Egyptian pharaoh. Relief originally in the Temple of the Sun, Thebes, showing Akhenaten with his wife Nefertiti and their two daughters offering gifts to the Sun. After he ascended to the throne in c1353 BC Akhenaten set about transforming the religion of Ancient Egypt, replacing the existing polytheism with a monotheistic cult of worshipping Aten, the god of the disc of the Sun. In addition, he decreed that Egypt's capital was to be moved from Thebes to a new site 180 miles to the north, to be named Akhetaten (modern El-Amarna). These massive upheavals generated growing opposition to Akhenaten, particularly amongst the priesthood. In c1334 BC Akhenaten died and Egypt turned its back on his reforms. The city of Akhetaten was abandoned and Egyptians returned to worshipping their traditional gods. (Photo by Ann Ronan Pictures/Print Collector/Getty Images)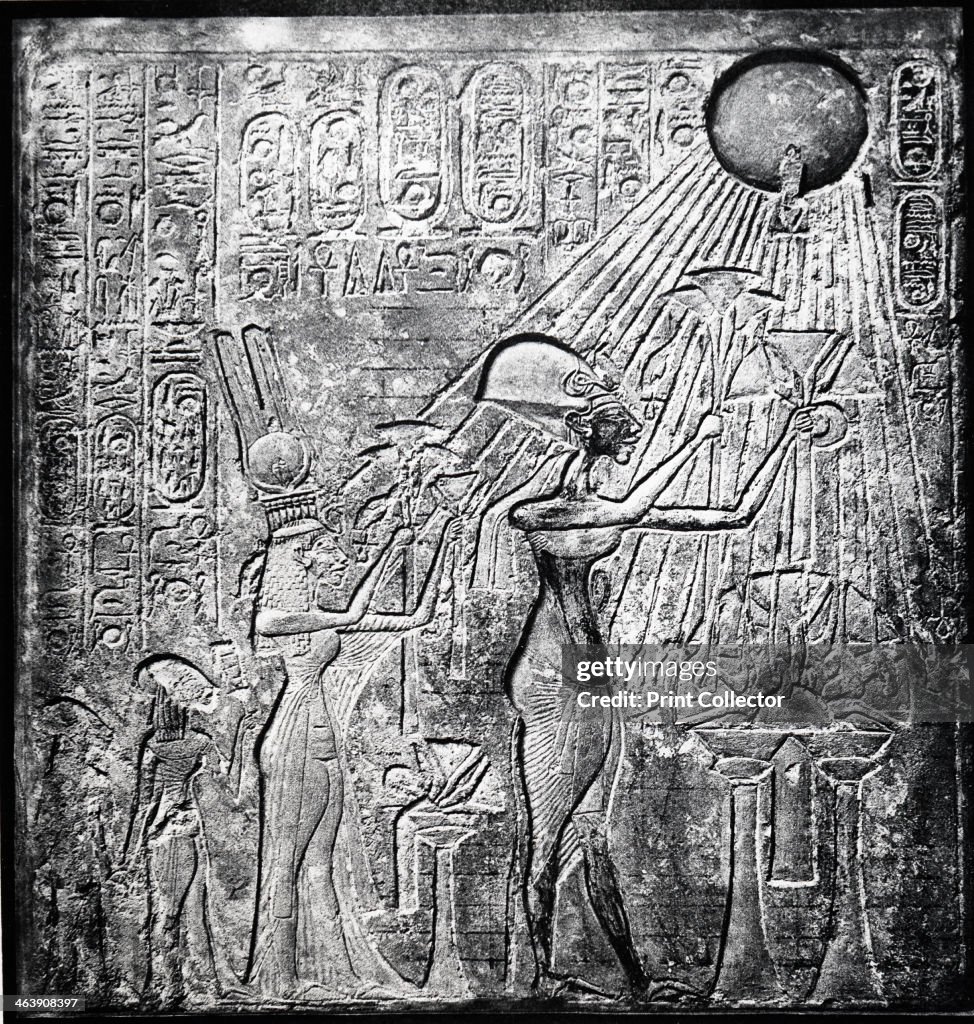 Please note: images depicting historical events may contain themes, or have descriptions, that do not reflect current understanding. They are provided in a historical context. Learn more.
DETAILS
Restrictions:
Contact your local office for all commercial or promotional uses.
Collection:
Hulton Archive
Date created:
January 01, 1753