Yeast cells - stock illustration
Yeast cells. Coloured scanning electron micrograph (SEM) of cells of brewer's yeast (Saccharomyces cerevisiae). This fungus consists of single vegetative cells. Small daughter cells can be seen budding off from the larger cells. Once they have reached their full size, the daughter cells will be indistinguishable from the mother cells. S. cerevisiae ferments sugar, producing alcohol and carbon dioxide in the process. It is used in the production of beer, wine and bread. Magnification: x3000 when printed at 10 centimetres wide.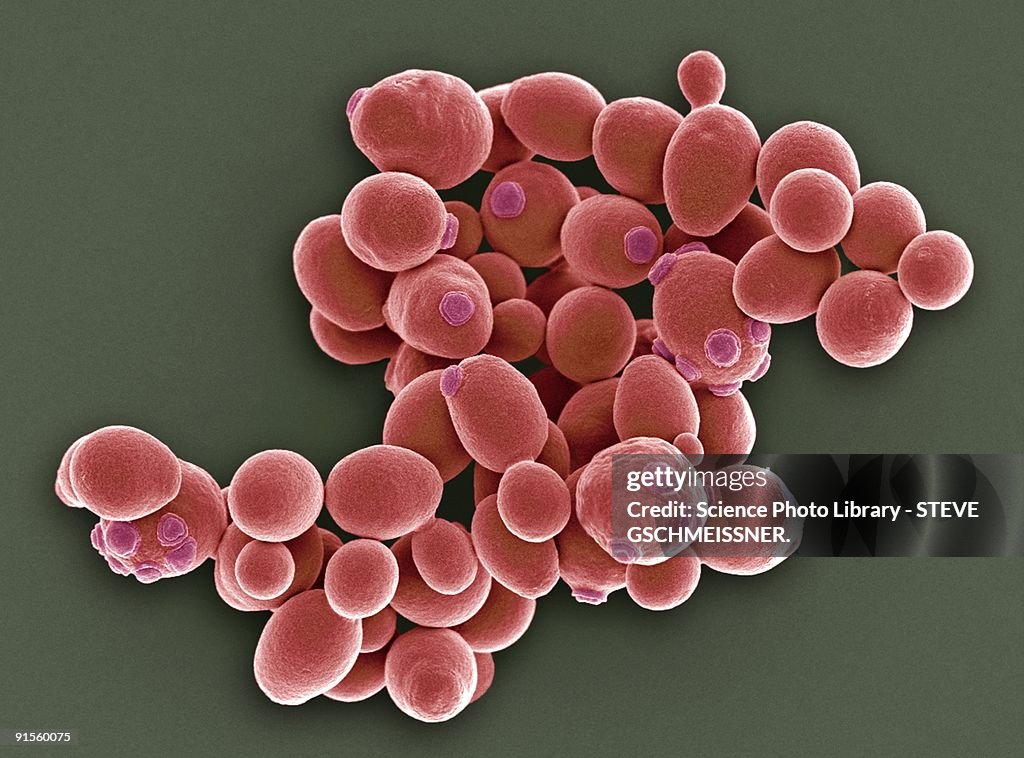 Get this image in a variety of framing options at Photos.com.
All Royalty-Free licenses include global use rights, comprehensive protection, simple pricing with volume discounts available
DETAILS
Collection:
Brand X Pictures
Release info:
No release required