Korea map - stock illustration
"A map of the Korean peninsula and the surrounding countries, showing North and South Korea and their capital cities and the demarcation line between the islands to the west of the mainland. Each part of Korea, and the surrounding countries, are on separate named layers, as are the smaller details. There is an overall base land layer covering the whole land area, then separate land ares for the 3 surrounding countries (Japan, Russia and China) which are currently shown as a single color but this can easily be amended by selecting the separate layers."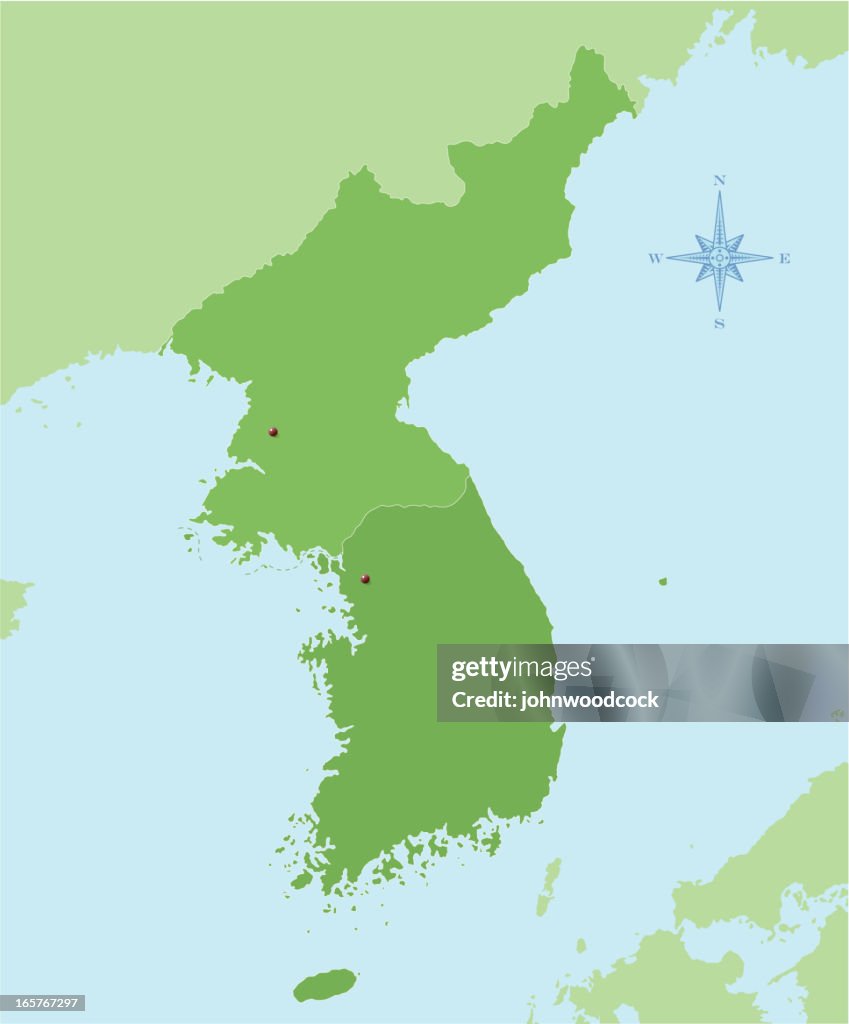 Get this image in a variety of framing options at Photos.com.
All Royalty-Free licenses include global use rights, comprehensive protection, simple pricing with volume discounts available
DETAILS
Collection:
DigitalVision Vectors
Release info:
Model and property released