End of cretaceous KT event, illustration - stock illustration
Illustration of the K T Event at the end of the Cretaceous Period. A ten-kilometre-wide asteroid or comet is entering the Earths atmosphere as dinosaurs, including T. rex, look on.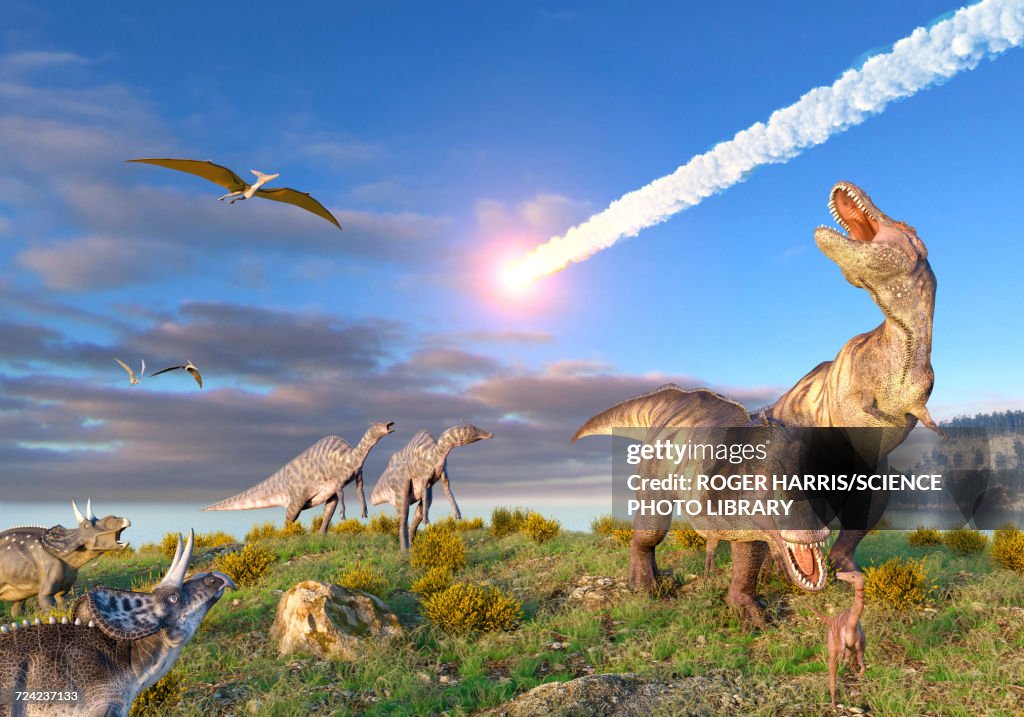 Get this image in a variety of framing options at Photos.com.
All Royalty-Free licenses include global use rights, comprehensive protection, simple pricing with volume discounts available
DETAILS
Collection:
Science Photo Library
Release info:
No release required